Transit Van is Built for Business
If you want a van that's dedicated to the job then you need the Ford Transit Van. With an updated look and feel the 2020 Transit Van is the complete package. The sleek and refined interior centres around driver comfort and entertainment. Available with a new optional 10-speed or 6-speed automatic transmission, there will be a Ford Transit Van to suit your needs.
When your van doubles as your office, a smart design makes all the difference. Packed with technology and features to help you work smarter, the 2020 Transit Van helps lighten the load and make work a pleasure.
Innovative Driver Assistance
Transit Van Capability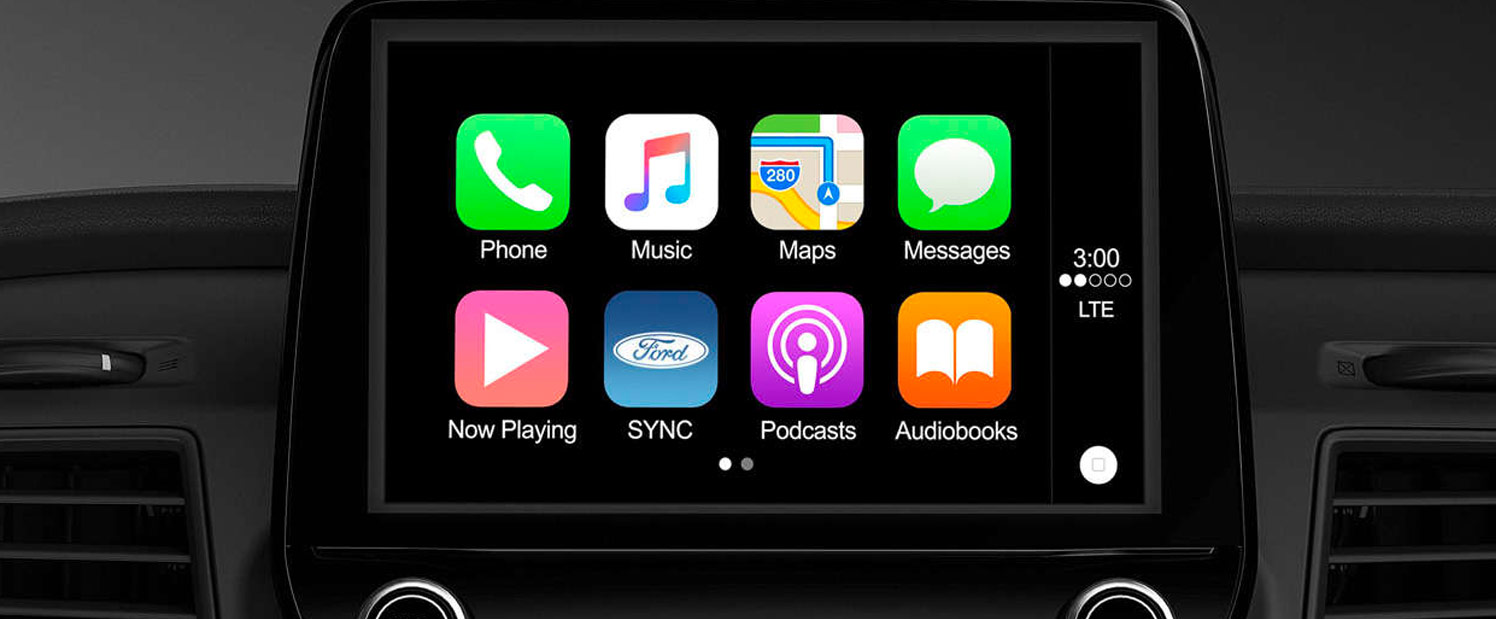 Compare Models
Transit 350L LWB RWD Van
Standard Features Including:
2.0L EcoBlue Engine

Adaptive Cruise Control

Autonomous Emergency Braking (AEB) with Pedestrian Detection

BLIS with rear Cross Traffic Alert (CTA)

FordPass Connect - Embedded Modem

Load Space Maximum (cu.m) Single Side Load Door (with Bulkhead) 11

Payload - Maximum 1251

Power - Maximum (DIN) 125kW @ 3,500rpm

Reverse Camera with Front & Rear Parking Sensors

Towing Capacity - Maximum (kg) Braked 2750
Transit 350L LWB RWD Van - High Roof
Standard Features Including:
2.0L EcoBlue Engine

Adaptive Cruise Control

Autonomous Emergency Braking (AEB) with Pedestrian Detection

BLIS with rear Cross Traffic Alert (CTA)

FordPass Connect - Embedded Modem

Load Space Maximum (cu.m) Single Side Load Door (with Bulkhead) 12.4

Payload - Maximum 1207

Power - Maximum (DIN) 125kW @ 3,500rpm

Reverse Camera with Front & Rear Parking Sensors

Towing Capacity - Maximum (kg) Braked 2750
Transit 350L LWB FWD Van
Standard Features Including:
2.0L EcoBlue Engine

Adaptive Cruise Control

Autonomous Emergency Braking (AEB) with Pedestrian Detection

BLIS with rear Cross Traffic Alert (CTA)

FordPass Connect - Embedded Modem

Load Space Maximum (cu.m) Single Side Load Door (with Bulkhead) 11.5

Payload - Maximum 1295

Power - Maximum (DIN) 125kW @ 3,500rpm

Reverse Camera with Front & Rear Parking Sensors

Towing Capacity - Maximum (kg) Braked 1700
Transit 350L LWB FWD Van - High Roof
Standard Features Including:
2.0L EcoBlue Engine

Adaptive Cruise Control

Autonomous Emergency Braking (AEB) with Pedestrian Detection

BLIS with rear Cross Traffic Alert (CTA)

FordPass Connect - Embedded Modem

Load Space Maximum (cu.m) Single Side Load Door (with Bulkhead) 13

Power - Maximum (DIN) 125kW @ 3,500rpm

Reverse Camera with Front & Rear Parking Sensors
Transit 350E RWD Jumbo Van
Standard Features Including:
2.0L EcoBlue Engine

Adaptive Cruise Control

Autonomous Emergency Braking (AEB) with Pedestrian Detection

BLIS with rear Cross Traffic Alert (CTA)

FordPass Connect - Embedded Modem

Load Space Maximum (cu.m) Single Side Load Door (with Bulkhead) 15.1

Payload - Maximum 1100

Power - Maximum (DIN) 125kW @ 3,500rpm

Reverse Camera with Front & Rear Parking Sensors

Towing Capacity - Maximum (kg) Braked 2750
Transit 470E RWD Jumbo Van
Standard Features Including:
2.0L EcoBlue Engine

Adaptive Cruise Control

Autonomous Emergency Braking (AEB) with Pedestrian Detection

BLIS with rear Cross Traffic Alert (CTA)

FordPass Connect - Embedded Modem

Load Space Maximum (cu.m) Single Side Load Door (with Bulkhead) 15.1

Power - Maximum (DIN) 125kW @ 3,500rpm

Reverse Camera with Front & Rear Parking Sensors
Transit 430E RWD Jumbo Van
Standard Features Including:
2.0L EcoBlue Engine

Adaptive Cruise Control

Autonomous Emergency Braking (AEB) with Pedestrian Detection

BLIS with rear Cross Traffic Alert (CTA)

FordPass Connect - Embedded Modem

Load Space Maximum (cu.m) Single Side Load Door (with Bulkhead) 15.1

Power - Maximum (DIN) 125kW @ 3,500rpm

Reverse Camera with Front & Rear Parking Sensors